Exciting news! Live Blues Music Returns!
As some Social Distancing restrictions have begun to lift, we have some exciting events to share with you.
Blue Thursday Returns to Sportsmen's Tavern
Thursday. November 11th 6PM – 9PM
We are excited to announce that Blue Thursday at the Sportsmen's is back!  Traditionally the Blues Society has offered Blue Thursday free of charge to our members.  Due to the effects of Covid, we are still finding it challenging to raise funds and will be using Blue Thursday,  for the time being, as a fundraiser for our many programs 
   We still want to provide a benefit to our members, we are grateful for your support, and will be offering a discount to Blues Society members.  Come and celebrate the return of Blue Thursday and support the Blues!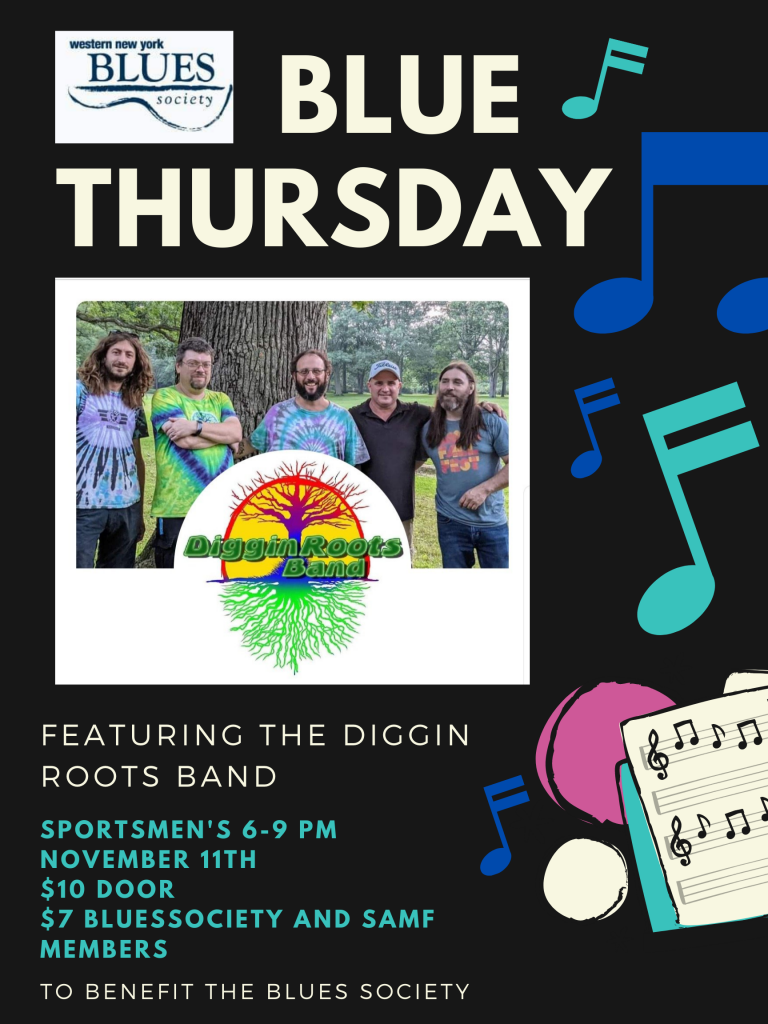 Fanatics is also hosting a number of Blues shows with discounts to Blues Society members.  Check it out and see you there! – To order tickets from Fanatics call (315) 573-2411 or visit Fanatics online at https://www.fanaticspub.com/events
FANATIC PUB & PIZZA
7281 West Main St.
Lima, NY 1448unday